Harley TC88 Email List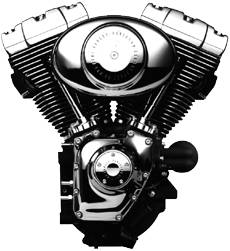 by Preacher
This list is for enthusiasts of all motorcycles powered by a Harley Twin Cam Engine. It can be a Genuine Harley-Davidson product or a aftermarket product. It is not limited to the genuine article as long as a Twin Cam engine powers it. The ownership of a TC powered Motorcycle is not a requirement for membership to this list at this time. The HarleyTC88 mailing list is geared towards networking people and allowing the sharing of related information with owners and non-owners alike. That will allow potential buyers of the Motorcycle to learn something about them prior to buying. Ideally this list will be used to keep TC powered bike owners &; enthusiasts notified of any problems or changes with the new engine and to keep them notified of any problems that may arise from daily useage or modifying Motorcycles powered by TC engines. The primary mission of this list is to allow you to be notified of anything that has been encountered or someone has direct knowledge of. I highly encourage all members of the list to freely communicate general information and positive feedback regarding the TC powered Motorcycles as well as any negative problems that may occur. Topics will not be limited to the TC drive-train but must remain limited to a TC powered bike. Evo speak is frowned upon but if it is for comparisonís sake then it will be allowed. This group will be monitored more then it will be moderated. I personally participate in the list and monitor every post that is sent to the list. The specific rules of the list are posted in greater detail in the "Welcome" message and at The HarleyTC88 Website. In short, the general rules of Netiquette will be used on the list. Common sense and personal courtesy is the best policy to use within this community.
The main TC88 email list page can be found at:
http://groups.yahoo.com/group/HarleyTC88/
You'll need to register with Yahoo Groups to subscribe. To register with yahoo (but side stepping the process of opening a yahoo "mail" account):
http://groups.yahoo.com
To register, look under the "new users" title and there is a "Click here to register". It is not necessary to be a registered user of Yahoo Groups but it:
(A) makes my job considerably easier and
(B) allows the user to set their own mail delivery options AND have access to the Member areas of the HarleyTC88 mailing list (which they do NOT have if they are not registered).
This is not a chat list, it is not a place to discuss riding apparel or safety gear, it is not a place to post ride reports or seek other people to ride with; it is a place only to discuss Twin Cam issues.